KARA BICKHEM MAY | Director
Kara Bickhem May is an educator with over twenty years experience, and a deep passion for the hearts and development of young people. Mrs. May knew from in her youth that she would be an educator. She earned a Bachelor's of Arts in French and a dual minor in Music and English at Truman State University in Kirksville, MO, where she began her career as a French Teacher in Kirksville.

Mrs. May continued her education at Truman, earning her Masters of Arts in Education with an English and French concentration, while working with students in grades K-12. During this period in her life, her passion for teaching the whole child bloomed; she developed an appreciation for seeing students develop over time. Mrs. May moved back to the southern suburbs of Chicagoland to become a French and English teacher, where she had the opportunity to mentor girls, provide professional development, and eventually move to a department chair, district administrator and Multi-tiered Systems of Support (MTSS) Specialist. May earned a second Masters in Educational Leadership from Governors State University in University Park, IL. This opportunity gave her a deeper appreciation for the processes of prudent and efficient school planning, curriculum development, student programming, and the importance of well-developed adult decisions. ​
Mrs. May strongly believes that the journey and decisions made along the journey are often more important than the destination. It is immensely important to May that children recognize their potential and are empowered to achieve it.
Mrs. May shares messages of love, faith, respect, and perseverance in all aspects of her life. Outside of education, she enjoys spending time with her husband, her two children and her grandson, and can be found singing, songwriting, and working with Beyond the Pen, an editorial coaching and consulting company founded by Mrs. May and her husband.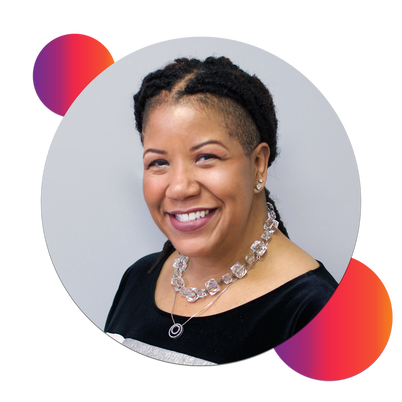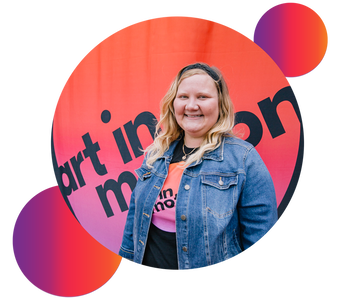 Amanda Rychel, a founding member of the Distinctive Schools team, has deep experience across all levels of leadership within Distinctive Schools. Her impact within Distinctive Schools spans from the classroom as a special education teacher, to the district level as a School Principal, Director of Instructional Design, Executive Director of Strategy and Network Chief of Staff.
In collaboration with the Distinctive Schools leadership team, Amanda developed and scaled the innovative student centered learning experience Distinctive Schools is nationally recognized for. Amanda utilizes her unique blend of operations and academic skills to ensure both a strong initial start, and continued sustainability of reimagined traditional school models. Amanda managed the renovation of a 100 year old school building into a modern blended learning environment, pioneered the implementation of 1:1 technology, and led growth and expansion of the Distinctive Schools Network.
Since 2015, Amanda has been a leading force in the launch of Art In Motion Creative Arts School. Amanda worked with The Illinois State Board of Education, Chicago Public Schools, The City of Chicago, local community stakeholders and partners to gain perspective across multiple industries, disciplines and cultures to design Art In Motion Creative Arts School. Amanda has been a key player in bringing resources and partnerships to the Art In Motion Community, and has been awarded over a million dollars in grant funding.
From a family of missionaries, Amanda constantly seeks solutions to remove boundaries, increasing equity and access for vulnerable populations. She believes in the power of the human spirit, the value of diversity and the building of relationships to create culture and community. As an artist herself, Amanda enjoys exploring new art, culture, and creativity within all of Chicago's neighborhoods as a way to connect students with new resources and experiences.