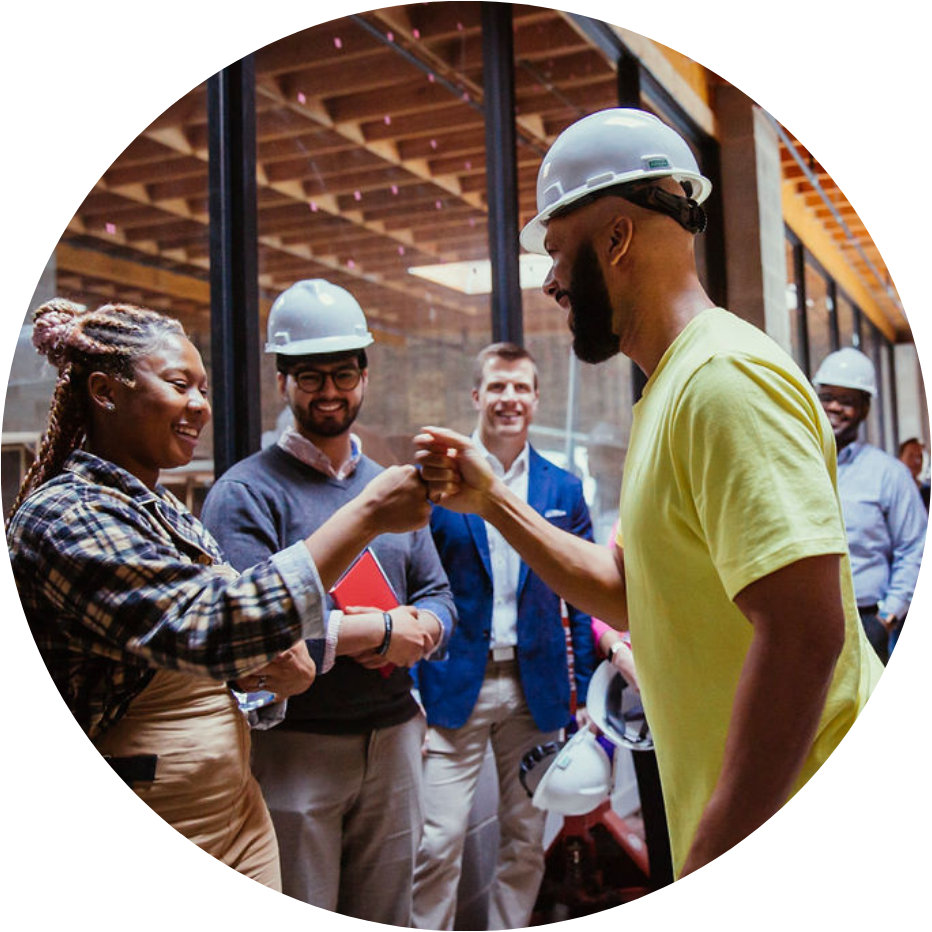 Our campus expansion project is underway! We are excited to see our campus grow and expand alongside the bright future of our AIM students! We cannot wait to make this space our own – to build, create, hope, dream, and love alongside each and every one of you.
We're thrilled to begin this project – and this investment in the community – as we work together to bring innovative artistic and academic programming to our students. Want to get involved? We'd love that! Reach out to us here.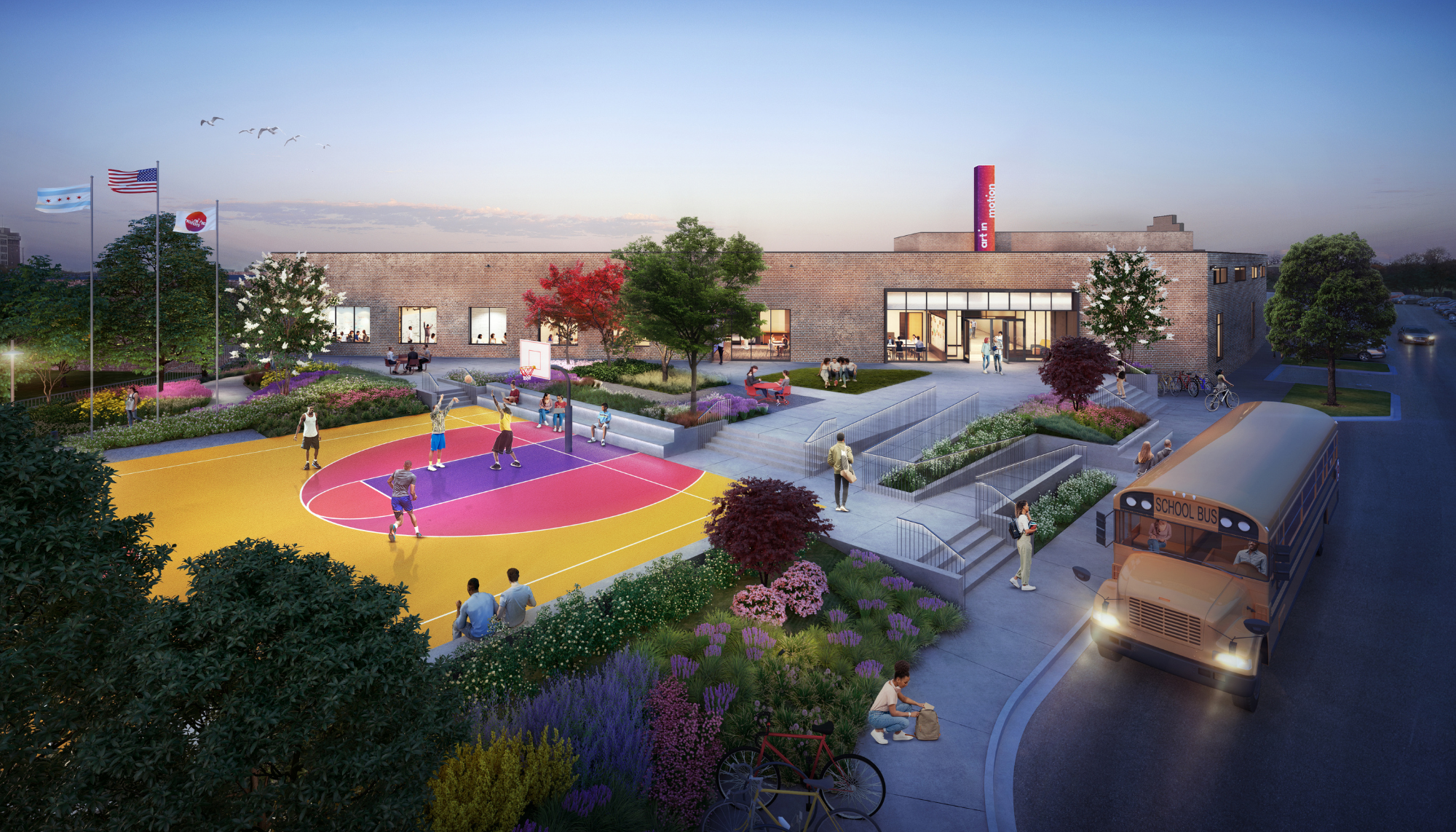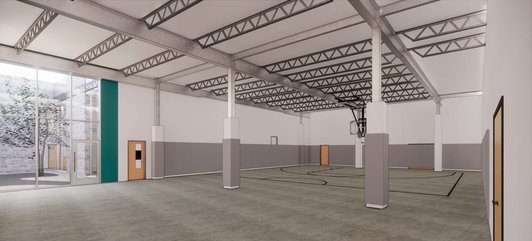 Rendering of the proposed multipurpose room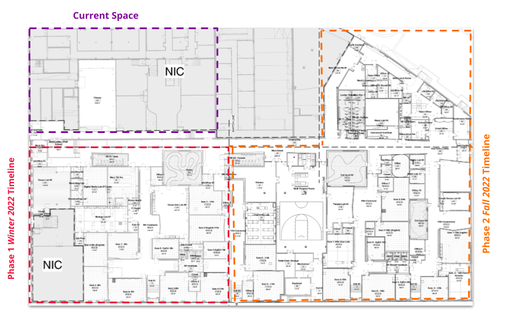 *Campus expansion timelines
The first phase of campus expansion is underway! This school year (2021-22), our middle school students will remain in the current space (construction on the back half of the building will be ongoing, but will not impact our middle school students).
AIM high school students currently occupy a temporary space at our Greenwood campus.
PROJECT LIST
• East End High School Lobby
• Interior & Exterior Courtyards
• Dance Lab
• Visual Arts Lab
• Grade 9 & 10 Pod (Biology Lab, English Seminar Rooms, Math Seminar Rooms, History Seminar Rooms, Small Group Huddle Rooms, Resource Seminar Rooms)
• Teacher Workspaces
• Hallway Print Stations
• High School Commons
• Student Support Offices​​

*Rendering of our expanded space: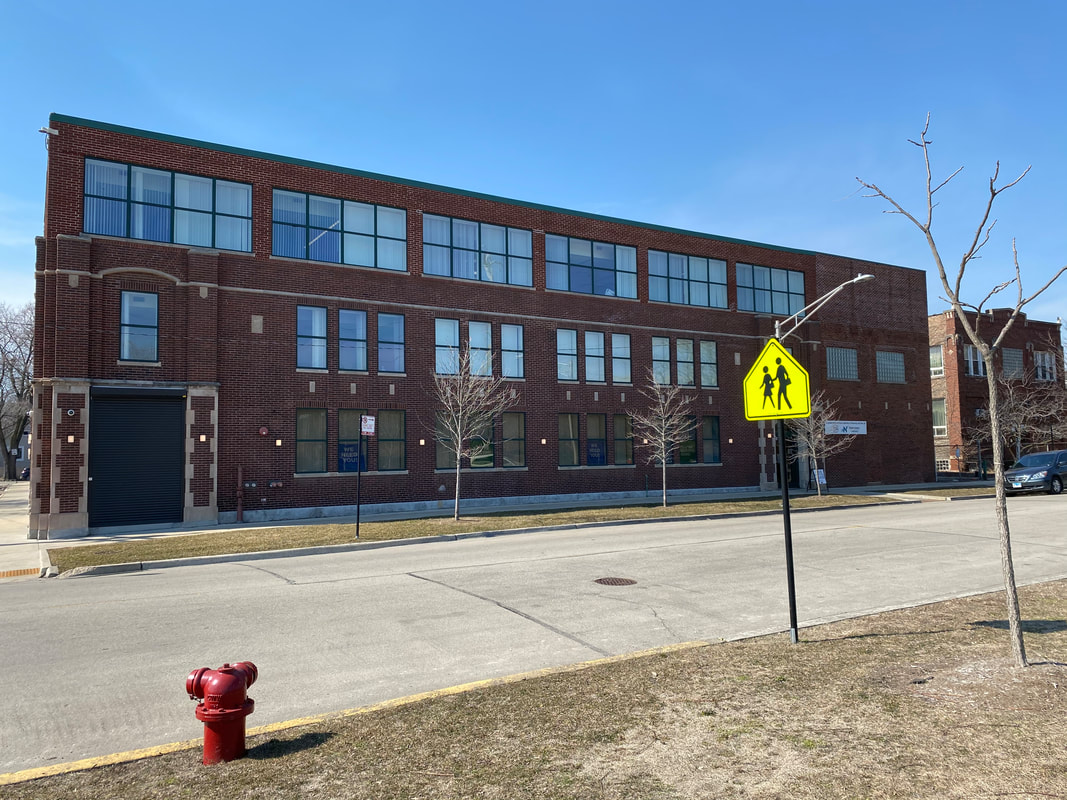 Our high school students currently occupy a temporary space, 7522 South Greenwood Avenue, Chicago, IL. This site is just a few blocks away from our current building!
We continue to offer incredible academic and artistic programming for all of our students, and while we will be temporarily physically apart, we are excited to come back together into our permanent home and our built out space in the Fall of 2022!