Art In Motion is the premier student-centered, arts-infused school on Chicago's South Side. Our focus on culture and social emotional learning, coupled with the middle school to high school model, makes us the Distinctive choice, as we work to nurture, celebrate, and share the creativity, culture, and originality of our vibrant students and community.

​Thank you for dreaming and visioning with us, and for your contributions.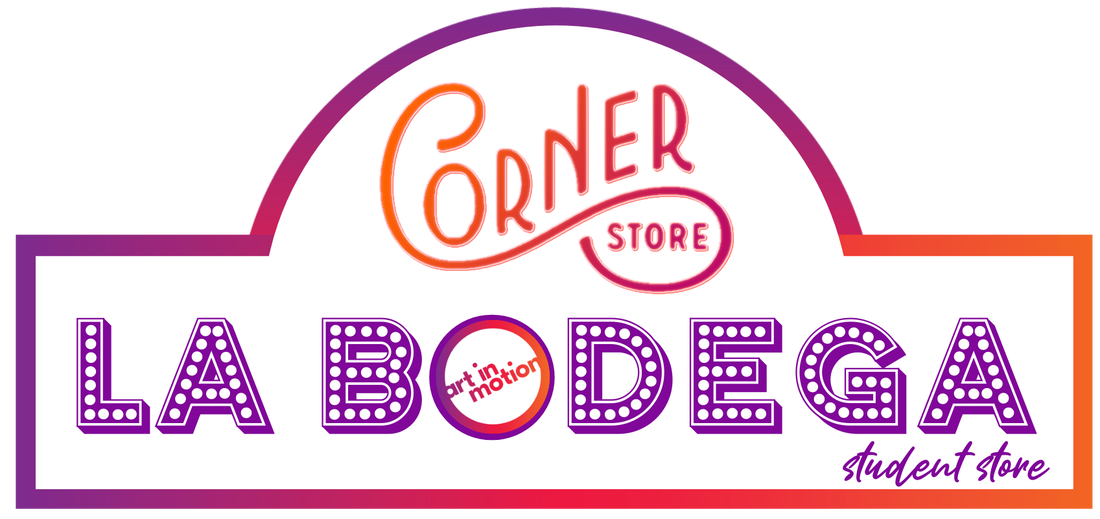 Art In Motion students are resilient, hardworking, and committed to their learning – in celebration of their achievement and growth, we are excited to launch The Corner Store, an initiative designed to increase engagement and create a deeper sense of community with our students.
We would love your support!

​We are in need of donations to fill The Corner Store shelves with things that students need, can use to be creative, and/or treat themselves to as an incentive for their hard work!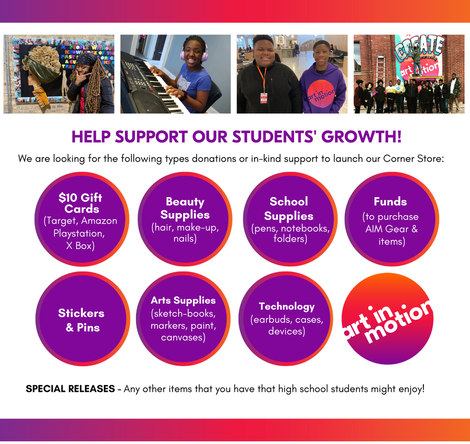 Volunteer & Donation Form
We welcome volunteers and material donations to support our school community. Please complete the volunteer and materials donation form and a member of our team will reach out to you to connect about current opportunities to support AIM!